---
Now if you're a tales of fan, then rejoice because a new instalment is coming this year. Tales of Berseria is the new game. Not only it is a new game, but it is a prequel to Tales of Zestiria. And it has very interesting MC. One for the series in fact. This time, the series has a lone female character by the name of Velvet Crowe.
Source Tales of Wiki: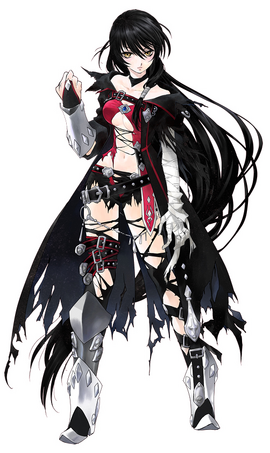 Not only does this games looks amazing and it garners my attention. Velvet looks amazing. And get THIS Ufotable are animating the cut scenes. With the opening done by Flow.
Alas I have to deliver some good news and some bad new. Good news is that Berseria has a release date; April 13th for Japan on the PS3/4 and PC. Now for the bad news; no release date is given for the western market and if you have a PS3 (like me) sadly it will only be released for the PS4 and PC at some point in 2016** (this could change..maybe).
**UPDATE**: The game will be coming out in early 2017 in the West. And there will be no censorship on Velvet Crow' outfit.
If you have played Tales of Zestiria (I haven't) then let me know if its good. If you're looking forward to this game let me know as well, in the comment section.